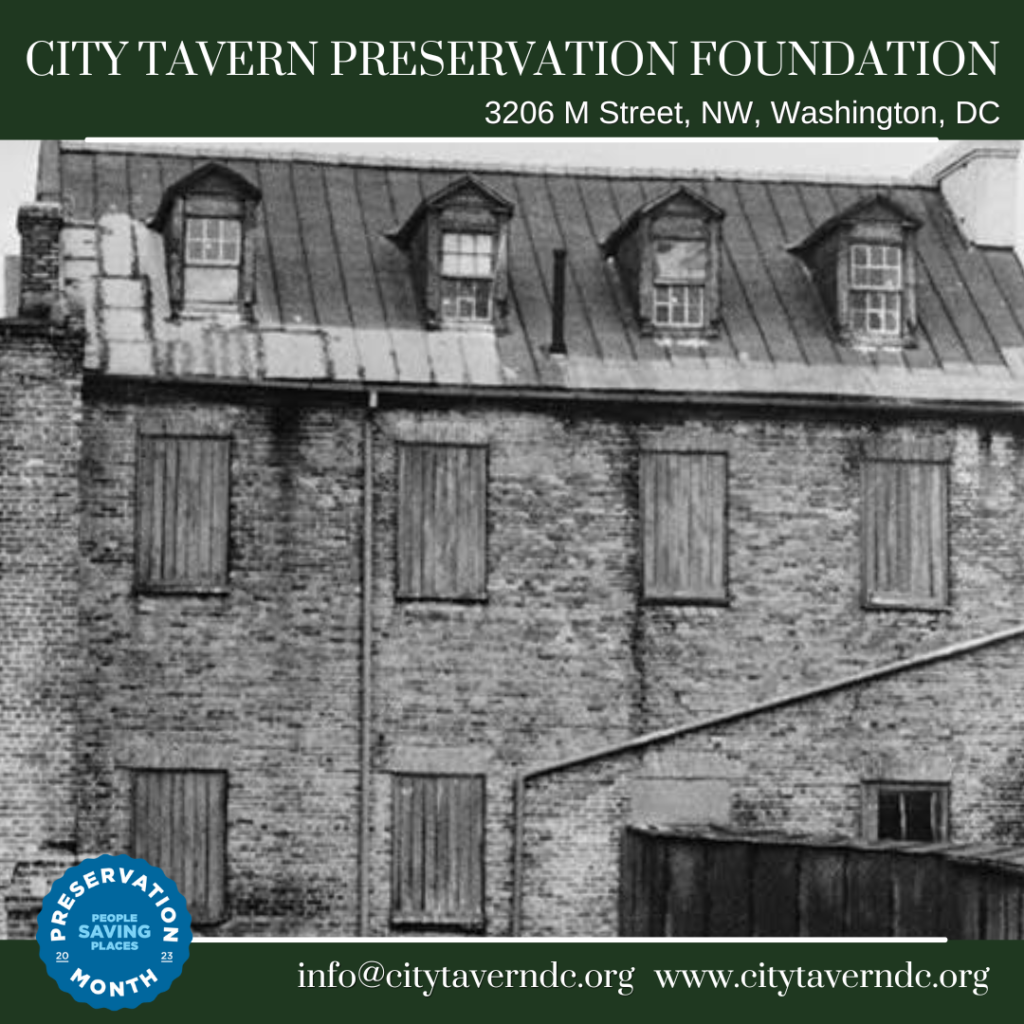 In 1959, the City Tavern building was slated to be torn down to construct a parking lot in the center of Georgetown. When a woman named Marjorie James recognized the architecture of the building from the back side dormers as the Federal period, she began a quest to learn more about the building. The other two federal-era taverns, the Columbia Inn and the Union Tavern, were long gone, so everyone thought the City Tavern had also disappeared. With some research and due diligence, it was discovered that the City Tavern, now a print shop, was still alive.
The small group of neighbors and friends with historic preservation in mind formed the City Tavern association, bought the building, and undertook restoration with Macomber and Peter architects. The vehicle to save and preserve the building was a private club with the only object and sole purpose — the historic preservation of a building.
Because of that group of people, this landmark still stands and is an outstanding example of the restoration work done and the great bones of the original 1796 building.
The City Tavern Preservation Foundation, an independent, 501(c)(3) nonprofit charity formed to fund the ongoing restoration of the building and provide education, programming, and tours to the community, shares what we know and continue to learn to keep this building alive.
With your help, we can keep this landmark alive.
Together, we are people saving places.